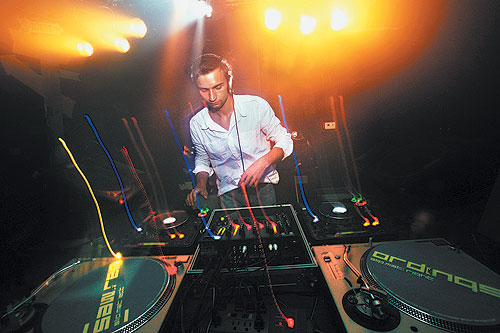 All the way from Belarus…DJ Brilliant Green has turned the PIT Surfshop and Boardriders Grill/Club into a European Club.
That may not seem like a big feat..but on unday nights in sleepy Kill Devil Hills in the Outer Banks…Vlad(his real name) turns a quiet room into a thumping Euro Dance Club…and it doesn't even happen 'til eleven at night.

How did a 9/11 bring this Eastern European and several thousand of his neighbors to the barrier islands of North Carolina?…read this article from the Virginia Pilot..